INYB12: On Friendships
Brief Notes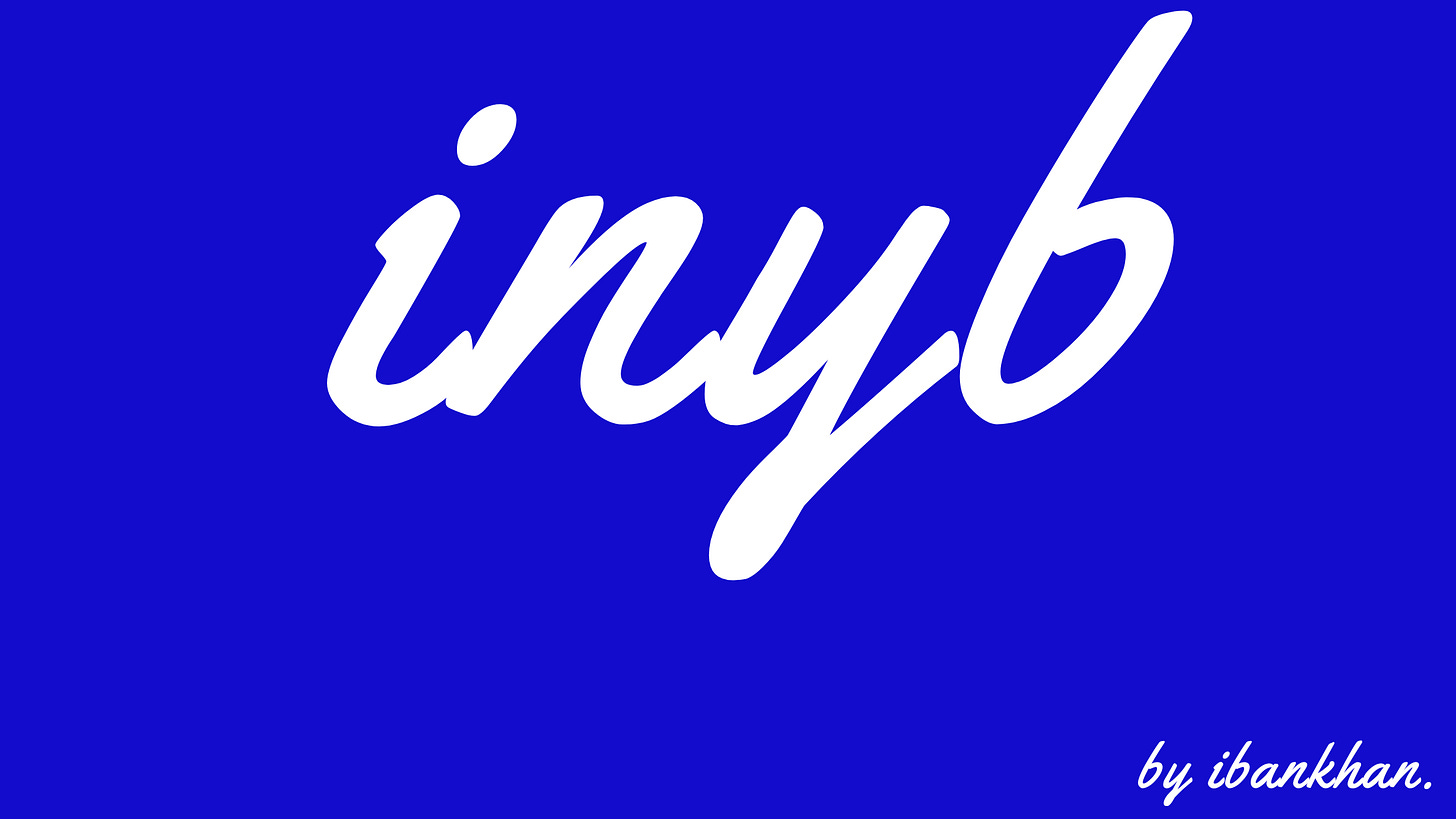 Hello I am Ibankhan. if you would like to read more of my newsletters, subscribe now:
Let's Talk
About 15 years ago, I was at my school playground when an event occurred. Abdul Azeez, my seatmate, was on the swing when he mistakenly, in the middle of a burst of energy, lunged himself into the air and crashed into the ground. It happened so quick that I didn't notice until he let out a scream. It was as if something had broken in him. Everyone on the playground had their attention shifted to him immediately. And once we gathered around him, I could see what had happened: he had bitten his tongue as he landed on the ground. His tongue had been cut almost into two, the split only hanging on with a little edge left. I was shocked. Bewildered by the sheer horror. That, in a small moment, something so held together could split. I watched as he bled all over. Swallowing and spitting out blood. I watched as the vicious pain coursed through his body and he cried so much I remember the spots his tears dropped.
I remember all these because he disappeared after this. He was my seatmate and a part of my earliest memory of friendship. We would talk about everything. From WWE to Barcelona. He taught me the trick of soaking rubbers in kerosene to "swell." He meant expand but his insights expanded my horizon. He taught me where to cut the button in my shirt for table soccer. His small words of kindness were glorious. We poked at people together. I remember he had compared someone head to an agbalumọ and we laughed so hard. The joyous foolishness of that childhood.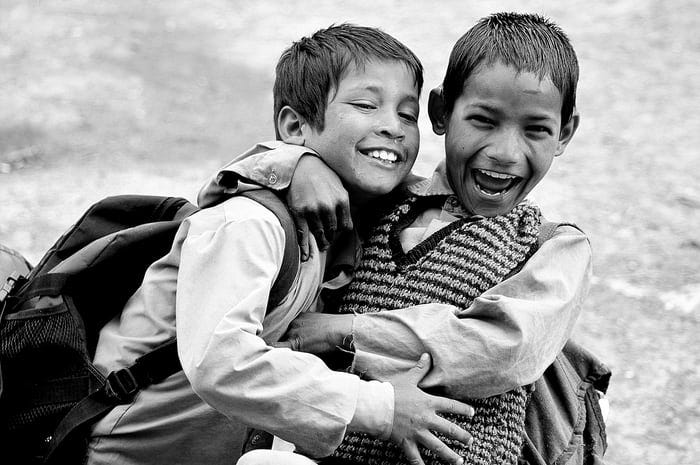 After the incident, he never returned to school. I had asked the teachers for answers but none gave a direction on his whereabouts. I think his parents had blamed them for negligence. That they had allowed their son lose a part of him. So these teachers were quiet about him. There was no one in the school who seemed to know where he lived.
A few months after this, I also left the school to a boarding school. Faced with the new realities of bullying seniors and labour portions, I forgot about Abdul Azeez.
*************
I think about friendships a lot because I have constantly struggled to define it. I have had bits and pieces of it, but I don't think I have reached an answer. The closest I have seen to a definition will be from Graham Little in his book Friendship. He said in that book that the purest kinds of friendship
welcomes the different ways people are alive to life and tolerates much in a friend for the sake of best intentions.
What fascinated me about this definition is that it mentions that "different ways people are alive to life" is the bedrock of a good friendship. This is how I think about friendship too. To look at others as people who are different in character traits, personalities, opinions, and views. That we do not force ourselves upon others for the mere fact that we are friends. Because of those simple traits, we see how people are alive and they can be radically different from who we are.
**************
I have great friendships. None of them involves us talking every day. I have always been comfortable with the idea that you can always come talk to me when you feel you need me. No pressure.
It's the reason why when I see people put overly sensitive caveats on their friendships, I cringe. People seem to blur out the idea of comfort and privacy in friendships. Like I can be your friend, but I understand that you should have silent battles too. If you tell me about them, I am willing to help you. But if you don't, I totally understand. I do think, sometimes, that this pressure do come from us overestimating our position in people's lives. Do not be an acquaintance calling someone your best friend.
People mistake that they need to discuss their place in people's lives the same way they talk about relationships. This translates to how we strive for people who don't consider us. While it's good to be the friend giving, sometimes we like to receive.
Despite this, I don't believe in the idea of balance. People talk about 50/50 in marriage. I don't think it's possible. There's always the loved and the beloved. Same rules apply to friendships. There will always someone receiving more. Complementing on either side is what defines a healthy friendship. Appreciation must also be thought like words of affirmation. Say thank you. Say thank you. Say it like your inside jokes.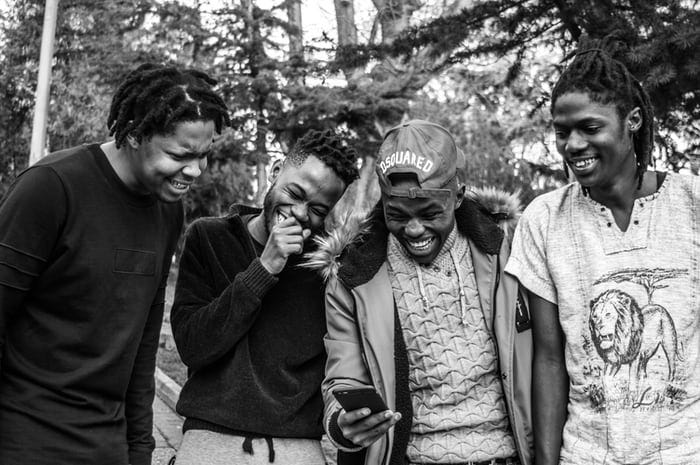 **********
I have always wanted a best friend. But I never had it. For me, it's one of those things you want but don't really want. I hope you understand. But I think of best-friending as burdening another. It's why I'm comfortable in all my friendships. At the same time, I look at the beauty in others close friendships and I want that.
Contentment.
************
Wait here.
What do you think of this newsletter?
***********
When I was in primary 4, we were asked to write a "comprehensive essay" on our best friend. I didn't have anything to write. But it was one of my earliest memory that signalled that I could venture into fiction.
************
We think of friendships as the source of self. This is how we place unbearable weight on ourselves. To place your wholeness on a person is, quite frankly, to extinguish the independence and personal responsibility that comes with your being. We exist as support, as pillars. Not as foundation.
Ralph Waldo Emerson expands on this:
We must be our own before we can be another's… The least defect of self-possession vitiates, in my judgment, the entire relation. There can never be deep peace between two spirits, never mutual respect until, in their dialogue, each stands for the whole world.
How we often display this self-possession are subtle unintended displays of guilt-tripping. We send a message saying "you've forgotten me" and it's clear that you both forgot each other. What we fail to face is that if they were meant never to have forgotten you, there would have been no reason to send that message.
We ask that people be out of themselves so that they can be who we are. We know our friends who wouldn't drink alcohol. But rather than respect that boundary in the friendship, we push it. When things fail, we blame them for being "sensitive."
*************
I have still not seen Abdul Azeez since the event. Sometimes, I remember his face. That well-deep dimple sitting on his juvenile cheek. His grin. His small nose. His slow gait as if he was carrying a cross. Sometimes, I remember other things that could have grown out of that friendship. But I also remember that most friendships at that level ended after primary school graduation.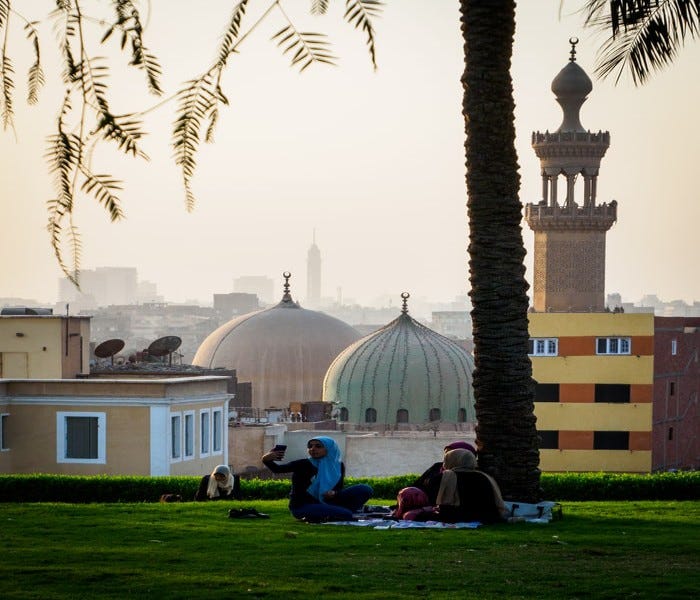 There's a reality that comes with the knowledge of endings. That while we water the elements of our lives, a quick event may occur and we see an open door close. A part of our lives so covered laid bare. And the departure of him then, I still think, closed my door of close friendships. Laid bare the idea that I do not want this again.
I'm not sure if it was me honouring my memory of him, or I just grew lazy to try.
Over the years, I have seen friends exit each other's lives. Some quiet, some loud. But all with certain pain. All with character development. All with the knowledge that endings occur in the places we least expect.
In the same number of years, I have seen friendships grow. Watched how they pour into each other like entangled veins. How they water. Seen them laugh so widely you don't understand their inside jokes. Seen them hold each other the way you hold your wallet in Computer Village. And in their progression, you wish you had that too.
In all this, friendships are often we absorbing the defects and uniqueness of the presence of another. It's ignoring the lack of due correspondence of our efforts from the other. Sometimes, until we can't anymore. Because a good friend will always transcend the unrequited. Ultimately, it's that we continue to learn about friendships until flowers are placed on our graves.
All images are from Unsplash.
On Desk
Since writing my last newsletter in July, a lot has happened. One week, I had to battle a deluge of rejection mails virtually everyday. Another week, I received invite to be interviewed in the beautiful The Republic's First Draft. All this somehow culminated into why I just couldn't put myself together.
However, I did write stuff in some places. I did a listicle on African Crime fiction for Murder & Mayhem.

I also wrote another listicle for The Portalist. I have another unpublished listicle coming out from Tor.com.

Since my last newsletter, I read quite enjoyable novels. But I think you should read this short story by Gabriela Miravete. Also read Esi Edugyan's Washington Black. It's a great novel that shows the brutality of slavery. With a good twist of an ambitious slave.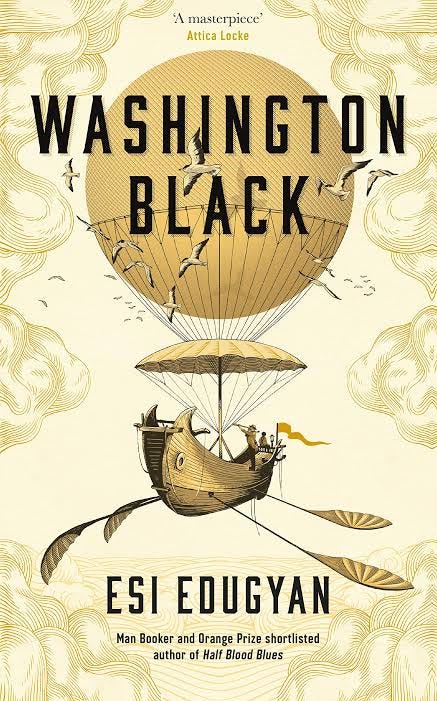 Musa's Gate
In relation to today's topic, here's a tweet that I think was really triggering:
In the comments there are more insightful thoughts.
*If you don't know about this, you should totally:
I think that's all from for now. Pray for me, it's important. I hope that the rest of this year is blissful for you and your loved ones.
What are your thoughts on friendships? What do you like about this newsletter?
Drop it in the comments section.
Thank you for reading!
Don't forget to Like and
---