INYB13: Sọrọsoke
On the power of enduring silence and this spontaneous explosion
Hello, I am Ibankhan. if you would like to read more of my newsletters, subscribe now:
Let's Talk
There are decades where nothing happens; and there are weeks where decades happen
– Vladimir Ilyich Lenin

When Lenin said this over 100 years ago in describing the Bolshevik revolution, he could have hardly imagined that the largest black nation, at the edge of the Atlantic, will find solace in his words.

Nigerians have never agreed on a national goal. There has been no point in our history where we all set out to demand for something as a nation. The call for our independence was thwarted because a section of the country said it wasn't practicable, yet. We could have shared independence day date with Ghana.

Since the eruption of the protest for the proscription of the SARS unit of the police, I have had to consider, with great effort, at what point did we all, as Nigerians, decide to drop all that divides us and agree on a single goal.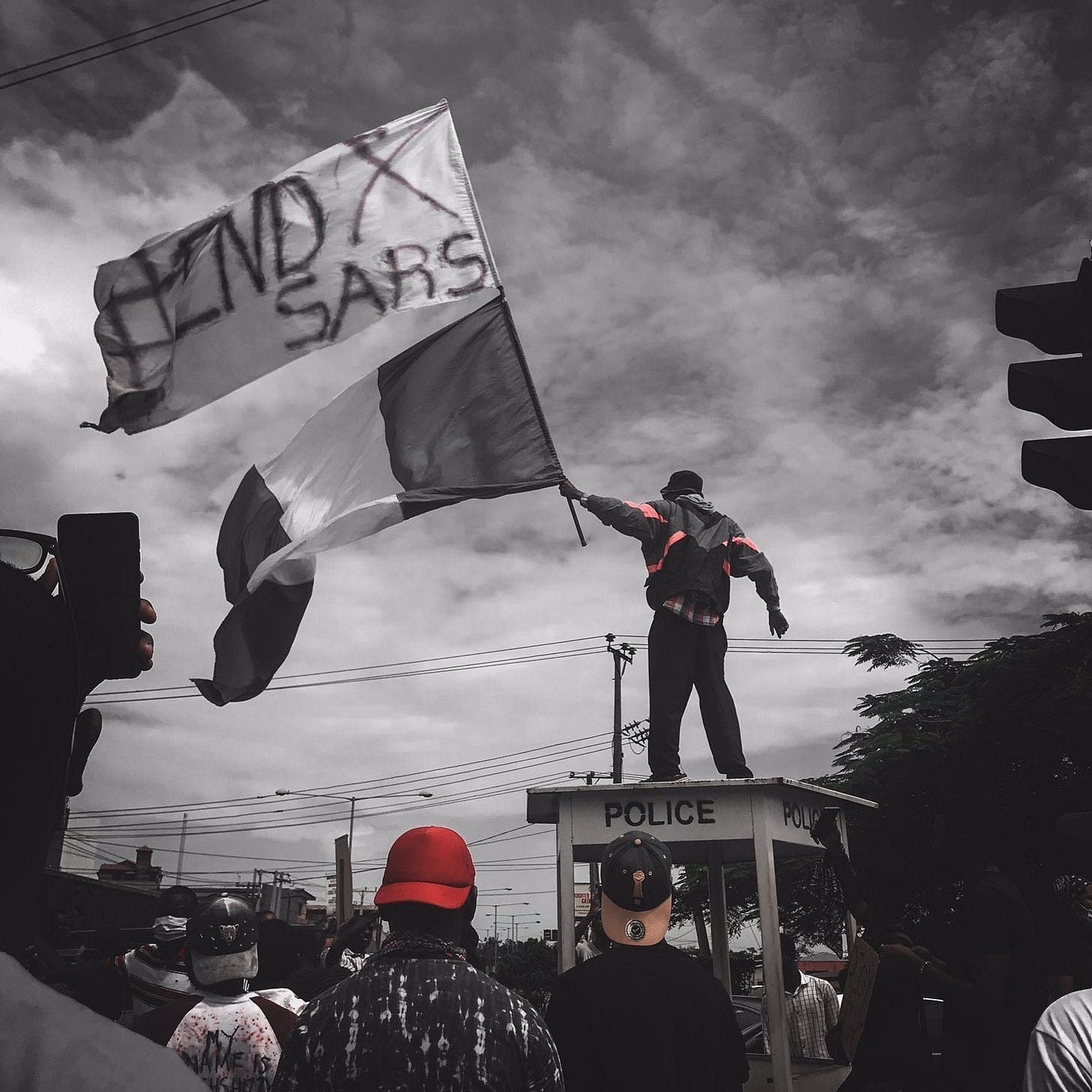 I have thought about this clearly, and mostly in those fuzzy moments with tricky memories, what I seem to meet every time is a barrier. I am prevented from accessing my thoughts. I am prevented from answers. I have a towering fence separating me from seeing where we said we are going to hold hands, be in love, and forget all that divides us. Notwithstanding this denied access to memory, I find that there is a constant truth that unravelled us: silence.
---
Awkwuzu in Anambra state holds shallow graves protected from exhumation by silence. People have lived all their lives afraid that the police may dump their body in a river after silencing them. Making their body bloat as their family continue to search.
How we have allowed this to go on for so long is what we need to understand.
---
This is how people have disappeared. A boy goes out to buy Suya and he is rounded up as a suspect. He spends ten years in prison, he's never charged. A prerogative of mercy gives him luck and he's released back into the society. No compensation. No justice. The policemen who arrested him now high-ranking officers. Then we expect a sane society.
The silence families have endured for years, coupled with the inability to get closure is traumatic. A lot of people have stories. Someone talked about how the hospital his mum worked had to install CCTV at the entrance because the police came around to drop corpses then drive away quickly into the darkness. The hospital mortuary filled with John and Jane Does'.
What I think about disappearance is how having no closure fuels a certain rage that cocoons as a wildfire waiting to burst. All through the years, you keep your stories to yourself. Your brother went to work one day and never returned. Your friend went to visit a family friend in another state and never returned. You do not discuss your sister in your house. She's a silent ghost. Then, one day, as you study medicine with a cadaver, the lecturer pulls the cover off the body of a corpse, and there she is, your sister.
---
When we were building a new house, I used to listen in to the conversations of the workmen. It was always quite insightful. Until the day one of the bricklayers revealed that he used to be a policeman.
Why he left the force? His salary was ₦35,000. He said he makes triple bricklaying. And many of his colleagues were killed in the force during operations. Almost no compensation for their families.
---
In these small events, we find an association of small bombs. For a long time, they have been mute but ticking. Tick tock. Tick tock. Careful not to make a sound. A quiet countdown to this eruption.
Nothing in all of these have been sustained by mere youthful energy. All of these have been sustained by stories. Stories that, before now, existed but no one told.
Stories themselves are trauma. They form, they move, they silence, they make noise, they wake you up. It depends on how you shape them. But when there's collective trauma from similar stories you have to be watchful. When 10 people on a street have similar traumatic stories, the head of that street must begin to speak. When a local government is full of hidden shallow graves, the chairman is unsafe. When a nation is a wide crime scene, the president owes the citizen explanations and swift action.
What we have are charlatans posing as leaders. They feed on the silence of our stories.
Now, we are remoulding our silence.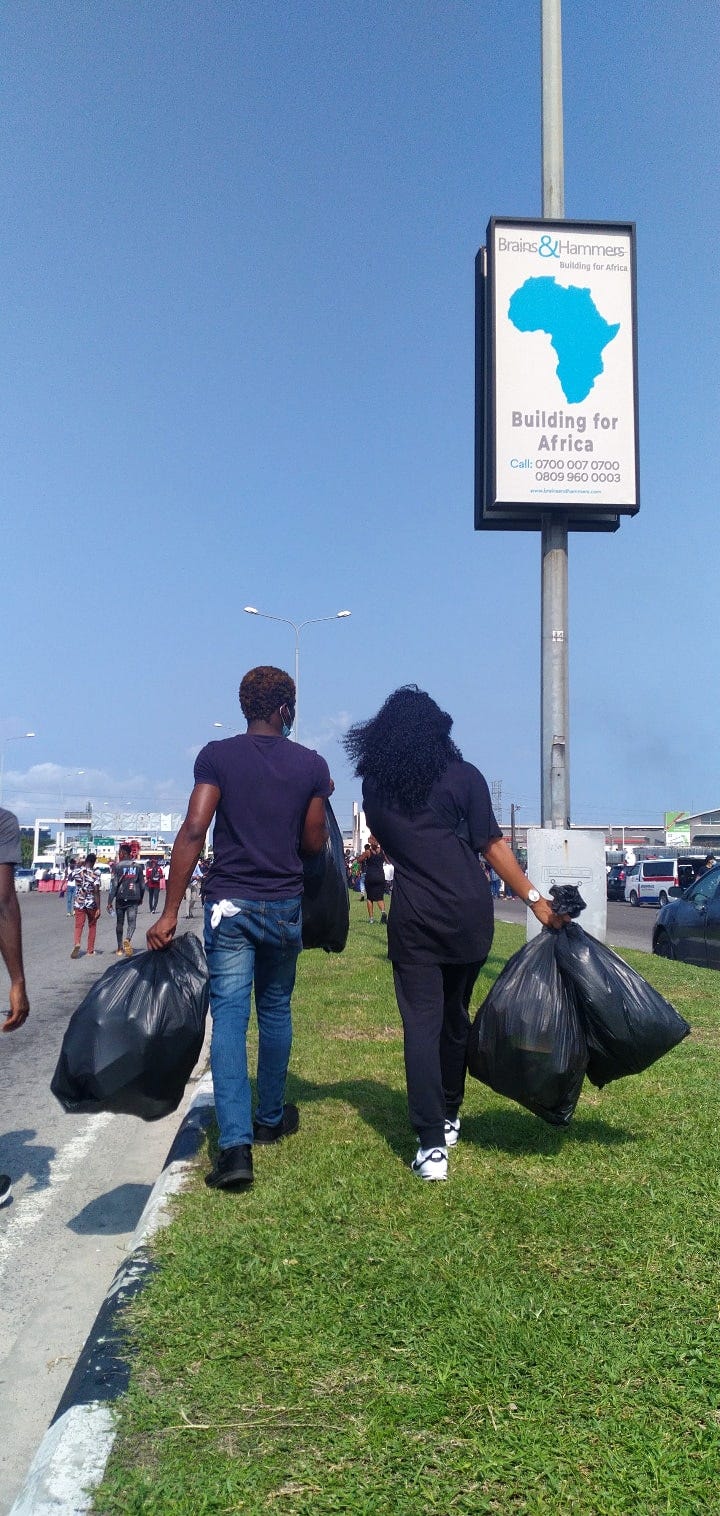 Caption: where are they taking our leaders?
---
No one, not even a serial killer, should be able to say "I will shoot you and nothing will happen."
---
I don't have a definition of silence. I believe it's a discovery of noise: a certain hidden status of the presence of sound below the decibels. While hidden, it's loud. Its existence felt in the way you watch the sky collapse and rise. The way the breeze unbuttons our days. We compare a lot of things and places to it. We assume the silence of cemeteries, we assume the silence of libraries. And with these assumptions, we know that there's nothing silent about cemeteries, death is a noisy summoner. The libraries are full of people who like to talk...on pages.
We picked all our silence, took a paper, wrote our stories, and made it into origami. Now they can see the shape of this silence in full revolt. But they pretend to not understand the origin. They aren't Japanese.
Jimoh Isiaq. As we called names we added sticks to the fire. Chika Ibeku. We found a reason to stand in the rain. Kolade Johnson. We saw that justice didn't have a tribe. Chibuike Daniel. We picked up teargas and threw it back. Ifeoma Abugu. In all of these, the song that we held up as the song of the protest was Fem. A song, ironically, asking for silence. Sleek.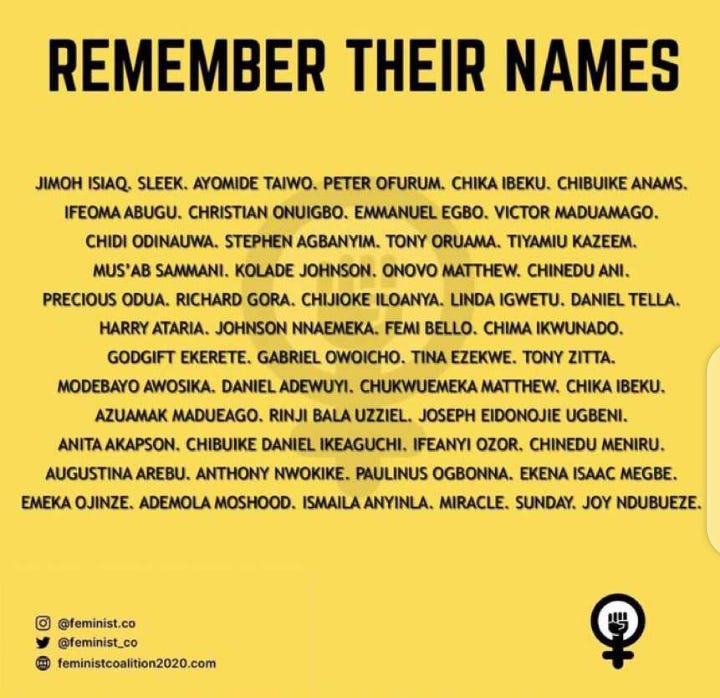 What we have seen is how, despite all the failures of our previous silence, to speak as one is an explosion. An explosion so spontaneous many were confused about the root cause of the protest. What we owe ourselves after this is that we are not silent in the face of injustice against other humans. That our difference in faith, tribe, region are things those who milk us thrive on. But for us, progress is in when we speak loud as one.
I believe that there's somehow an unwritten communiquè from this protest: that there are several ways to die, one of them is in silence.
Open your mouth. Increase the volume. Apply pressure.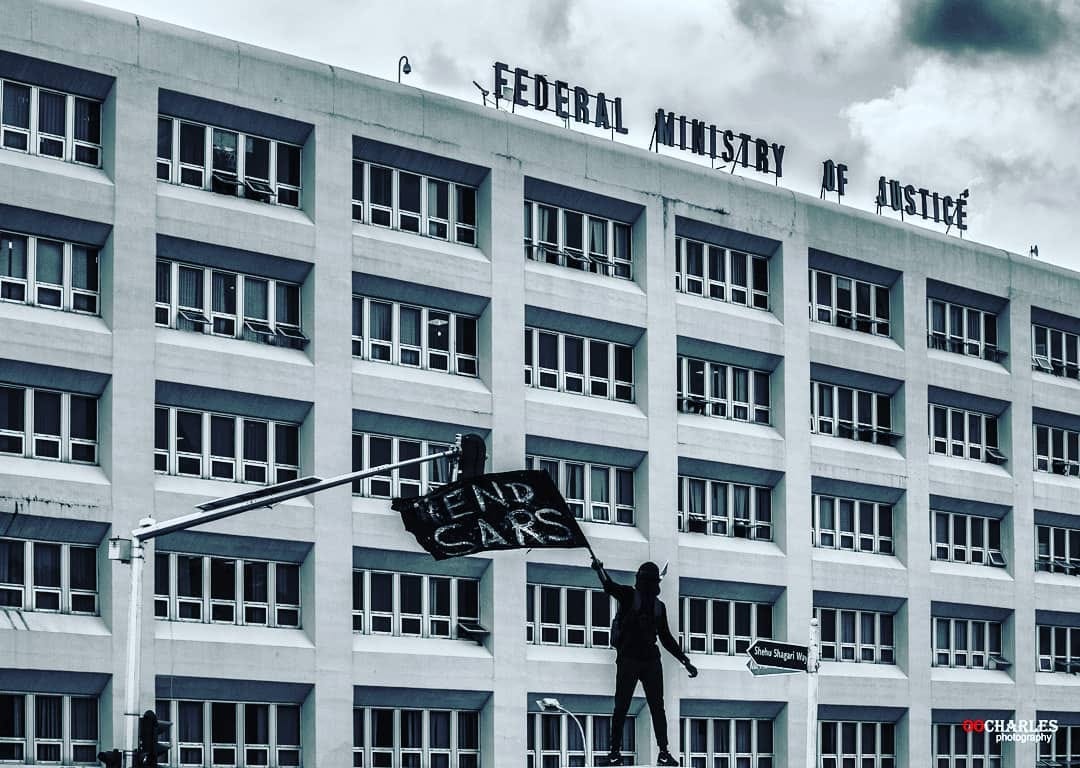 ---
On Desk
The current realities of being a Nigerian youth have actually denied me the need to pen things down. Now, more than ever, we need to record this historical event. However, as I begin to think of what to pen down, I open Twitter it's just back to ground zero. However, in the interim, I have work coming out on Tor.com in few days. I also have two poems coming out in the upcoming issue of Jalada Africa.
My book recommendation this time is a Netflix series: Journey of an African Colony. It's a comprehensive crash course on Nigerian history. I was at the public viewing late last year. Supo Shasore, SAN finished work on it.
Musa's Gate
I don't know if I was right to have laughed at this but the brutality was wild:
That's all from me for now. Welcome to a new Nigeria. Don't forget to tweet the hashtag #EndSARS. You owe it to yourself, your children, and posterity.
What are your thoughts on the protest?
Do you think it's beginning to draw for too long?
Is the government responding adequately to the agitations?
Talk to me in the comments:
Thank you for reading!
Don't forget to LIKE,
and
---