#INYB14: The Absurdity of The Nameless
Inspector Gadget and the sadness of living in Comedy Central
Hello, I am Ibankhan. if you would like to read more of my newsletters, subscribe now:
Let's Talk
On a cool October afternoon, a man walks into a crowd and never returns home. He has a name. He's about 5'8, his gait heavy as if carrying a cross. His eyes a deep shade of brown as if staring into the specks of milliseconds that make up time. There's an aura of silence around him. But where he walks into is no place for the silent. There's noise, heightened crescendo bursting through states, agitating the corridors of power. Chants unnerving people who have never seen this kind of courage before. Words thrusting deep into consciences, soiling their hearts and reverbing against their shadows of silence. But this man, about 23 years, walks into this crowd with the blind hope that, whatever way, he leaves or lives.

As the shade of the day settles, the city flickers quietly at the edge of this toll gate he's sitting now. A speaker blares the national anthem on his right side. These people wave their flags as they sit, their bodies moving left and right like dancing trees. He can hear the words trumpet. He can feel the gusto with which those around him sing it. The words are reverberant, empty, and hollow to him. He does not join them to sing. He just listens with an ear for the words. He watches the sky close on him, close on the world.

He stares at two guys dance to the music played after the anthem. They stand and pretend to be some sort of salsa dancers. They hold hands as they exchange places quickly, their legs tap tap on the floor. Swift shifts and malleable waists. Everyone watches is wild bewilderment. He's unsure what's fascinating. But he's happy that the people around him find joy in seeing this. Maybe he would too, after all these.

As the muadhin strut towards the minaret to announce magrib, a loud screech crash into the boom of the speakers. It's so loud he tumbles out of his world. His face, which had been facing northward, turns south now. Everyone around him is standing, some of them running back towards the other side of the gate. He hears someone shout "they are here, God save us!" He hears two loud shots and he knows it's time to present himself.

He pushes his way quickly to the front of the stampeding crowd. He hears someone shout "sit down, sit down, they can't do anything to us." He hears the passion and fervour in the voice but he knows this is not the time for him to sit.

When he reaches the front of the retreating crowd, he sees the army camouflage and boot. Guns fired sporadically into the air. Something in him gasps. Someone pulls him to the ground. His buttocks hit the ground with a soft thud. "Lie down!" The person instructs. He looks at this person's eyes and he feels the fear. The Ankara this person is wearing is now dirty around the chest. He stares at his chest and smiles. Then he stands again and approaches the army truck.

The stealth of the darkness envelopes him. Wide-eyed savages wrapped in human skin watch him approach. "Hey, you! Go back!" He pretends as if not to listen. He saunters along as if this road, which is a gold mine for some, was now the passage towards his pearly gate.

Two meters to an officer, two bullets tear through his body.

To him, it feels like a shove. A gentle push as if someone called his attention to something he had missed. As his body hit the curb, his face turns towards the entrance of the toll gates. A smile gentles over his face like waves over water. He heard screams erupt and someone shout "they've shot him! They've shot him!" The report of the guns resounded again like a cover-up of his fading presence. He lay helpless on the side of the road, his death like a hit-and-run:

Who would know who took him?
---
After the rain had blessed the grounds he laid, after the sun had dried up his tears of slow disappearance, after state-employed cleaners had come to wash off his weighty presence, an afternoon in October will birth a new tale.

Something about Nigeria makes writers of satire fail. Sometimes, I pity Elnathan John. I pray for his sake Nigeria gets better so that he doesn't run out of business. I think AY Live struggles to sell tickets every year. There's so much sadness this country offers you. There's so much joke it douses you with.

Enter Fashola. Hands akimbo restive on his ageing back. Head protruding beyond his body, cap sitting still despite. Eyes sharp, two glorious balls fixated on unravelling the invisible. What we witness as weakness in Hercules Poirot, Detector Fash sprinkles in his evidence-tamperproof-handkerchief.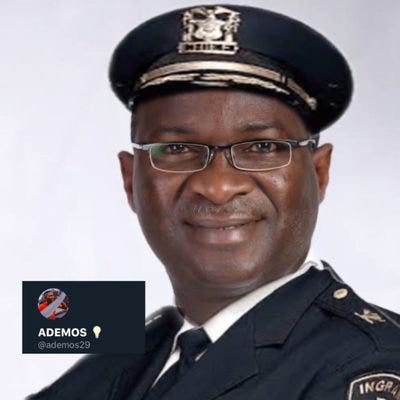 He surverys the toll gate with his cohorts, his bespectacled eyes darts from right to left as he ensures not to miss nothing the mortal eyes of those who had come to inspect before him did. In a comfortable turn of events, just at the edge of the toll slab, a camcorder sits shielded from others safe Inspector Gadget. And quickly, as if to protect the world from this precious evidence, our dear inspector whips out his handkerchief, covers the camcorder, and hands it over to Pointus Pilates.
---
As he lay dying, he tries to distract himself with the idea that his body will be cold evidence of his country. Blood streaming out his chest will be a testament to how, in spite of prior little happiness, this place took away his breath. Although he had been wishing to leave here, by emigration or death, he didn't know that night will present itself as an exit.

He tries to rewind the minutes before, the hours before, the days before and nothing manifested itself as hope than his closing eyes. Ora pro nobis, he whispers. The breeze around him gyrates into a gust and settles on him to signify his end.

As he steps away from the world, something in him sprouts nothingness. A violent realization that nothing will happen after this settles. For the first time, his mind works a full tilt on him. What did you die for? A camera to be found? A country that never leaves you? A fresident that never speaks? People who have been broken or those being broken? A gnash of truth grips him: this is not a place you die for, this is a place you pray doesn't kill you first.

But he has to leave now. His eyes wets, his throat hollows, his body stiffs. He closes his eyes one last time and the fingerprints of his sight extinguish. Who would find his name now?
---
On Desk
Well, since my last newsletter, it has been chaos after chaos. The chaos in my emails didn't stop too. New rejections and "unfortunatelys." But thank God for extra skin.
However, like I mentioned in my last newsletter, I got a new work published on Tor.com. And some months ago, I worked out a piece on internet security for Startmail. I have some works in the works too. You would be the first to hear about it.

My recommendation for this edition will be to read Why We Struck by Adéwálé Ademoyega. It gives intricate details of the first coup. Adéwálé was one of the majors who planned the coup with Kaduna Nzeogwu. He also gives his perspective of the Biafran War and how it started. He offers insight into our current predicament and why we are stuck. I read it in secondary school but it's evergreen.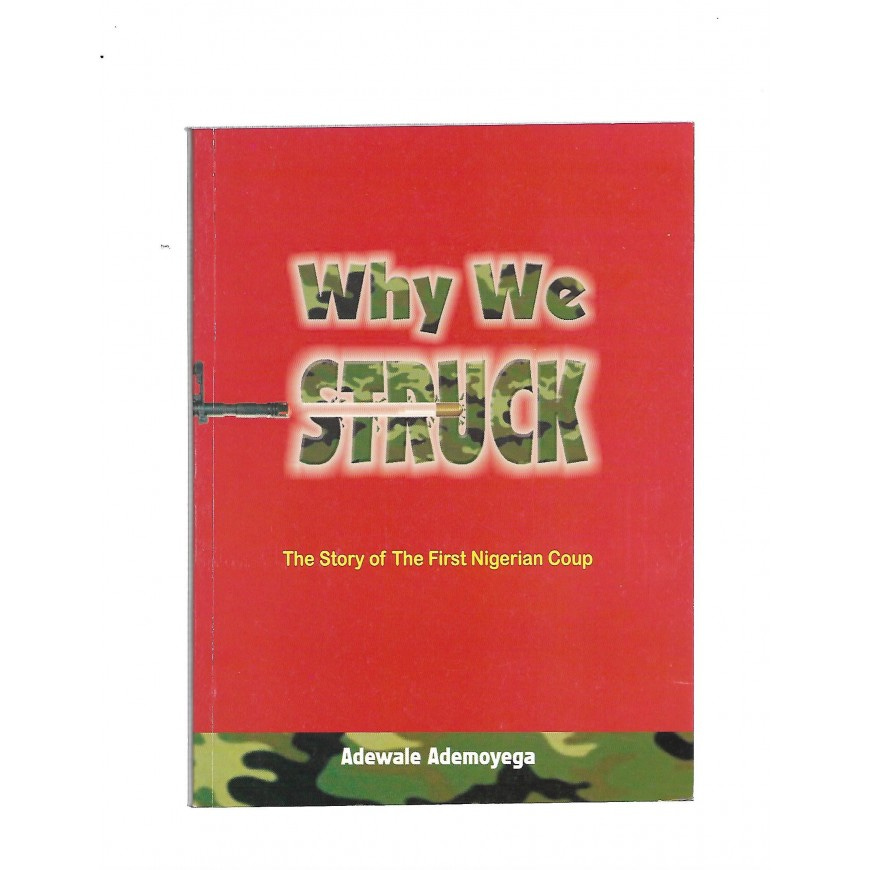 This Wale Lawal's article is also instructive.
Musa's Gate
What do we have to laugh about?
I'm sorry but 😂😂
I'm happy that amidst the chaos, this happened too:
Alright, that's all for now.
But before you go, I have a couple of questions:
What do you think the "man" represent in this story?
What do you think is the next thing for Nigerians after this?
And why won't you share this newsletter? Why are you stingy? You know you can talk to me. But, for now, oya click the button
Don't forget to like and
Drop your answers and comments in the comment section