#INYB8: What We Speak of When We Talk About Ka'aba
Thoughts on migration towards progress.
Let's Talk
I was scrolling through Twitter when I saw a tweet. I stopped. This tweet, from someone I haven't yet met, spoke about how their mother was talking about their dad before he passed away. I sighed. Imagined the words she could use. Imagined how, holding back, she could express the love, the kindness, and the beauty of a man that was once hers. I looked around my room as the weight of the loss spread around. It took a few seconds before I continued scrolling.
I share the room with someone who had lost their dad too. There's no way to scroll through that. Beds side by side, a shared grief exists, somewhere. Every time my dad calls, I let it ring on for awhile. When I pick, I speak in the lowest tone.
We speak about the people we knew in adverbs. After we have made their verbs in the past tense. A friend, who lost his mum to cancer once told me that their mum "ran quickly" homewards that their dog, a seldom calm pet, sat in its cage for weeks. Everyday they fed it, it refused to eat. Waiting for her face. Waiting for the way the cage chains clanged in her hands when she came to release it to freedom. She never came. For weeks.
The day the dog came out of its cage, it found the spot in their veranda where she mostly sat. There, the dog perched. There, it made a Ka'abah.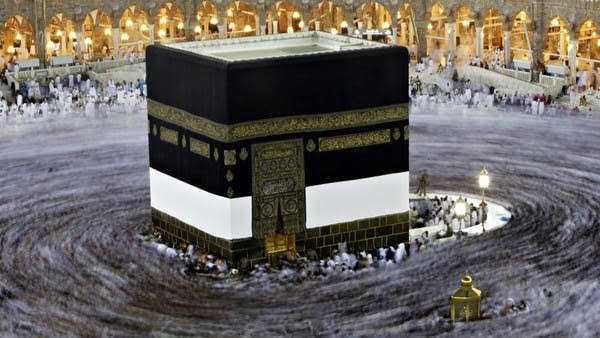 Ka'abah is a word that identifies a place. A place shifts, homewards. And what defines as a place seems like liquid boundaries. That is to say, I think Ka'abah defines as migration. A form of acceptance. A form of knowing. A form of denial. It's being born into a white family and rejecting a genealogy featuring Black genocides. A sense of place is the carapace to us understanding the progression of life.
***************
"Come and show me how to start this one," my mum says, in Yoruba, as she points to the laptop screen.
It was the second week since the Lockdown started. It was the first week my mum decided to start learning how to type on a computer. It was her second day with Mavis Beacon. Trust me, there are few things in the world you want to watch that supersedes your mum learning on Mavis Beacon.
My brother had installed Mavis Beacon when she asked how to learn how to type. I had no clue about how to teach typing. The mundane task of typing felt too easy to be something to be taught. I hope you understand this.
At around past 10, every morning, she began her typing lessons. Laptop balanced on the table as she waited for us to set it up. Then she logged in her Mavis Beacon account like it was some sort of two-factor authentication pass. I giggled at how dramatic she was about this. Give me a mum who thinks her Mavis Beacon pass is like her bank account password. I will take it.
At first, it was her right ring finger that did the most work. She pressed ASDF;LKJH with that finger so much that my dad was probably hurting. She loved the Chameleon game. The one there are alphabets and symbols on an army of ant while the chameleon watch as they approached. Press the correct alphabet and the chameleon gobbles up the ant. Press another correct symbol, another food for the Chameleon.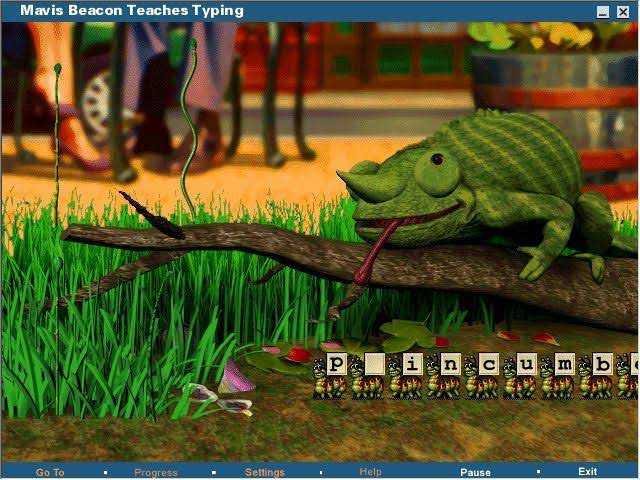 It was fascinating to me how she was enjoying this game she had stopped us from playing as kids. Maybe it was why she was enjoying this chameleon game. Maybe, we could have sat her down then and let Mavis Beacon do the trick. And we would have gotten more time to play Pinball.
By the the third week of her lessons, she was better. She could press keys faster. A few more weeks, she would be a Hollywood hacker. This made her happy. Made her smile. She had perfected her ASDF;LKJH and mahn, bring your handwritten notes for typing.
When I asked her how she felt about her typing, she sounded as if she was killing it.
*************
I think Tomas Tranströmer lived in the realm of the unsayable. Whenever, I was lost for words I had gone to him to listen to how to say them. The Swedish poet appeared to me to be a luminous grasp of cloud in a thickening fog. His verses burst through you and you felt lighter. As if something had been released from you in his careful selection of words. He expanded the personification of non-things that your mind attracted to them as new concepts.
I found Tomas Tranströmer at a time when I wasn't searching. Just there somewhere on the internet, I have found his verses lying around. Further enquiries, I found he had won the Nobel Prize for literature in 2011. When I found him, he was already dead.
In one of his poems, he had said:
"I dreamt that I had sketched piano keys out

on the kitchen table. I played on them, without a sound.

Neighbors came by to listen."
—from "Grief Gondola
In this poem, I thought he had presented silence as a cooking recipe which the aroma escaped to those around. It had also appeared to me that he addressed grief in a new way. A thing we create, lingering, till all those who know it feel it like a piano sound escaping the kitchen. It felt, on several readings, to express something different.
In another poem, he informs about hiding:
"We got ready and showed our home.

The visitor thought: you live well.

The slum must be inside you."
In this brief poem Tranströmer presents the way we smile and laugh around people, our friends, our family, as something equivalent to inviting people to your home. How we present your homes with gleeful furnitures. That they never see what's digging a hole inside of us. Because we do not show all that we are, we show little enough for these "visitors" to make judgements. The gentle practice of hiding.
****************
It's in these two poems that I think that Tranströmer creates an understanding of twin concepts: grief and Ka'abah.
He talks about the silence of grief that we see it on kitchen tables. The piano sound escaping is, to me, the sight of a cup you shared with that person. Or the clanging of spoons you both shared. Or the cursive-ness of their bad handwriting. It's something. Something. Something that bustles with the memory of them whenever it occurs.
Because this person had tweeted about their mum's words on their dad on the first day of Ramadan, I had imagined that their mum was reminiscing. Maybe, it was how he broke his fast, or how he had read the Qur'an, or how he had ensured that the sacredness and the abundance of the month congregated on his family. This piano we paint at kitchen tables. Our memory play silent adoptions of Beethoven.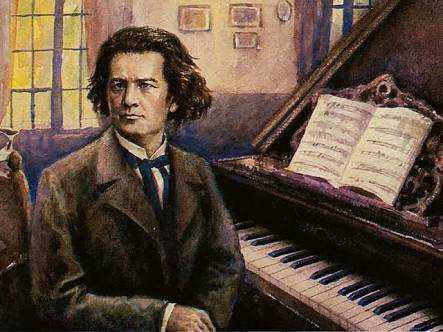 Caption: Beethoven on piano.
And then I had watched my mum. The way she handled those keyboard keys as the chameleon swallowed and swallowed. A graceful smile settling on her face as though it was her children in the screen. I had smiled. Grateful for this progress she had made by herself. How she had learnt something "unteachable" in such small amount of time. That progress irreversible.
And their mum too appeared to me as someone learning something. In the gentle progress of mourning someone who was hers. There was no time applied to this learning. There is no way to time grief.
What Tranströmer had defined as piano keys painted on a Kitchen table was what Ka'aba signified for the dog: a place for closure, a place to feel what we once felt.
In this quiet progress, the horrible slum lives inside us. This dirtiness. We carry around the laughter of a dead person while we ache to see them once more. We are unable to use the keyboard of a computer but talk about how technology is helping us. With the sheer weight of this slum inside us, we manage progress.
It's in this that we reach Ka'abah. We reach this sense of healing or sense of knowing. That after this tawaf, we have touched the Black Stone. A sense of rejuvenation flushes over us. And we may cry anew or press a new key.
Maybe this is all Ramadan is about?
On Desk
Had a very good time organising the Fiction Writing masterclass. I am happy that other facilitators and I could impact people with what we knew about fiction writing.
What's new is that about I'm also doing same for poetry writing: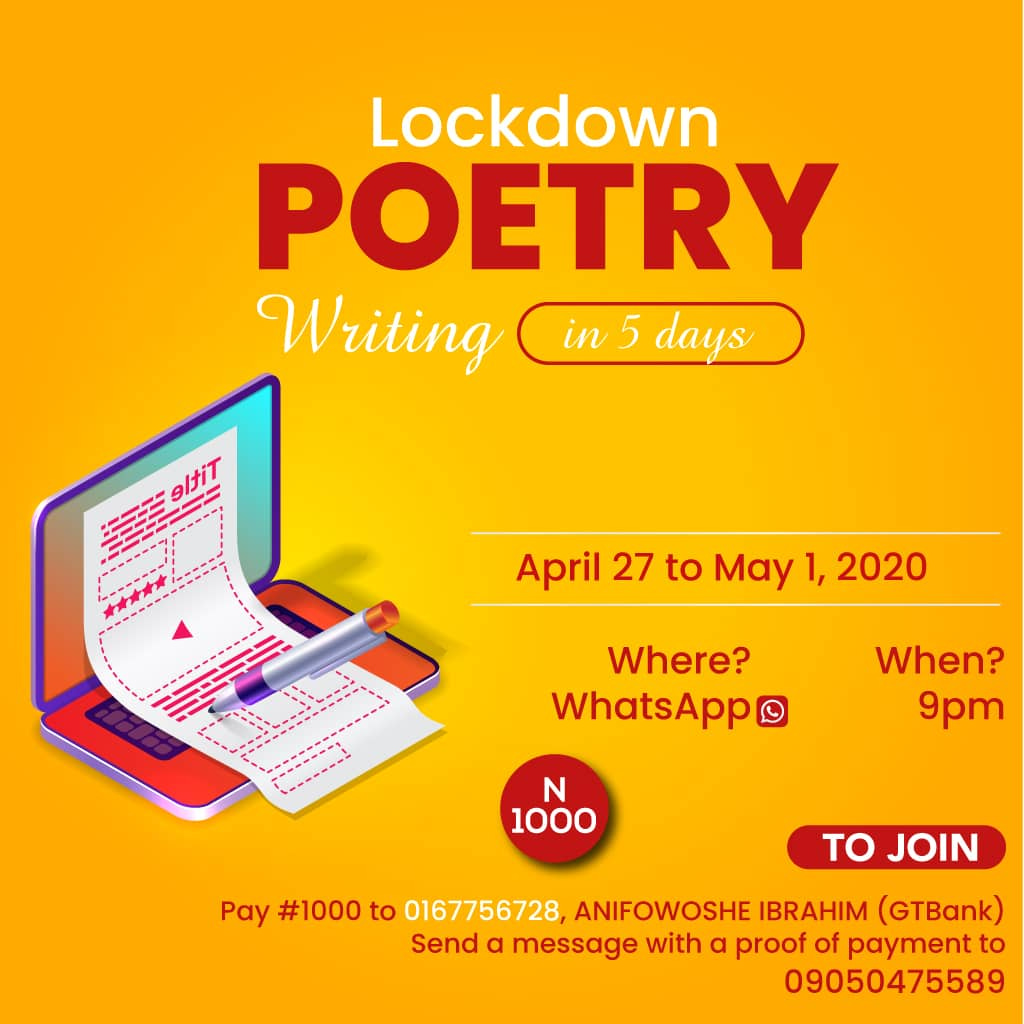 Check for details here.
Musa's Gate
In Musa's Gate I just wanted to share a tweet:
Alright, that's all for now. Thanks for reading.
Ramadan Kareem to my fellow Muslim brothers and sisters. May the blessings and peace of this month shower you and your family.
Hoping you're staying safe and staying at home.
See you on the 10th of next month!
Don't forget to Like, drop a comment