#INYB10: The Story Of A Bird And A Stone
Memories and The Un-Functioning of Them
Hello I am Ibankhan, if you would like to read more of my newsletters
Let's Talk
There's no big reveal at the end of this.
There's a story somewhere in this:

It had occurred to me one day while watching a bird or a stone. Which it was I really can't remember. The wind was calm. the cloud shifted, manipulating shadows. I had watched the head of this bird fall as if to grope the earth. Or the stone settled into the veins of the ground. I think it was the bird that perched on top of the stone. Either way, they, the dimensions of this memory, brought forth an examination which I will reproduce here.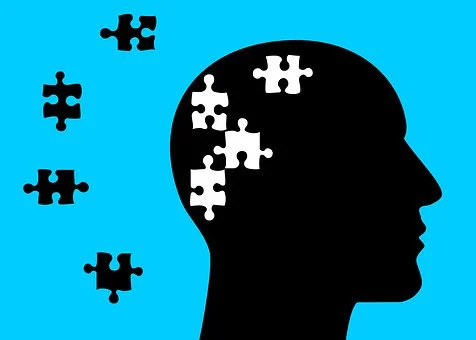 *******
The Bird:

I was 8 years old when I took my grandmother, who was then about 80 years old, on a walk. She was visiting. My parents had gone to work. I was left alone with her.

As the day proceeded I found myself sitting around her in silence. She looked at me with a gentle glow that said she appreciated me for my existence alone. That was satisfying. Made me happy in ways I couldn't fathom, then. She told me the kind of stories grandmothers tell their grandchildren. Those old village stories that are wrought with ancient wisdom. Those stories that appear literal to you but present a much larger philosophy when dissected. It was the calmness of these stories that freed me to her. But that day, I wanted to give her a story too.

So, while she talked, I offered

"Grandma, let's walk around."

Now, my grandma had a limp. I think it was from her time at Hajj or just brittle bones from old age. She wasn't much of a walker. But I was offering here.

"We cannot go anywhere," she said in Yoruba, "I'm too weak to walk around." She said, her voice hoarse but kind.

I knew this was how she was going to respond. She never really went out much. I had asked her why before. She had always said it was something I couldn't understand. But this day, I was determined. There was a neighbour not so far from our house who was also a cousin. He was called Londoner. Yes, for the reason you thought. He had just returned from the UK where he had stayed for the past 2 decades to settle with his and children. I knew this because my dad took me to his house to welcome him.

So, I offered him up as a reason. "Let's go to Londoner's house."

Of course, she knew he was back because he paid us a visit. But my naive self just thought he could be a good reason.

And she agreed. The reason? I will never know. She didn't say. But as soon as she agreed, I got us on the way.

***********

It was at about 4:30 pm. She rested on my little body as we walked. Her hands were shaky. Her legs slowed as we walked. Everyone along the streets looked at us. Something in the way she shook scared me. I wasn't sure if I had made the right decision anymore. But I was still happy that she was out with me.

The sun was receding into its origin. The streets littered with shops and children, like me, who were enjoying the company of each other. It was in this small event that I had felt like what I was doing was a noble cause: while my peers razed the dust and dirtied their school uniforms, I was taking my grandma on a walk.

People slowed themselves in the streets to watch us. Boys removed their "monkey posts" to grant us unhindered passage. The sellers in their shops greeted. Their eyes were full of questions as to where I was taking her. No one asked. They just stared.

As we walked on, I felt the weight of genealogy lean on me. Her hands clasped in mine, fingerprints imprinting. She stared at the ground as if she was contemplating her looming return. Her back bent, almost in constant ruku. I could feel the stress. I could feel the strength.

We walked for about 30 minutes. It was supposed to be a 15 minutes walk.

***********

When we got to my cousin's house, no one was around.

***********

The Stone:

My aunt died one slow morning after a protracted illness. Dawn came that day like a sigh. She lodged at the end of that long breath and went away.

I didn't know about her death until my dad called around 10 am that morning. His voice was solemn and hoarse. He was quick with his instruction:

"Come to Iya T house."

That was all I got.

It was when I got to her house and seeing familiar faces that I recognized what had happened. Everyone looked the same. The cousins who cracked jokes, the uncle's who sent you on endless errands, and the other aunts who made every opportunity a sermon looked the same. Collective lines creased on their foreheads, a glow of sadness illuminated their faces, silent mutterings, and prayers under each breath.

She was buried around 3 pm later that day. She was wrapped in white like an angel. I remember lowering her into the ground. I remember the shovelling of sands. I remember the closing of the ground. I remember not crying.


***********

There are a few ways to understand the dimensions of these stories. Although it sets out to be the story a memory, it reveals itself in two stories. There's a stone, there's a bird. I don't have accurate memories of both. They only represent a scene of these lives and how, at a point, they affected me.

For a second, pretend that these stories are irrelevant. Imagine seeing a bird perched on a stone. What do you see? Pan a little away from the bird. Just on the ground, close to the stone, there are ants. The bird watches them as they scour the earth. What does it do? Eat them? Just stare on?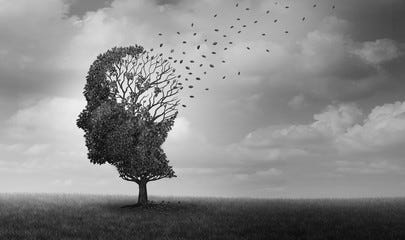 Return.

My Grandma died years ago. My aunt died months ago. In these two encounters with memories of them, I have asked what their functions are. Every time, I feel my Grandma was the bird, negotiating what to do to the ants. Sometimes, I feel my aunt's death was the stone lifting the memory of my grandma on a platform—a memory perching on another negotiating its function. But at no point do I have a definite answer.

Many times, there's no function to them: A memory of a bird on a stone opens to further memories. And in those moments of introspections, there's no arrival of realization. Just a memory. Just another occurrence to remember. No connection.
On Desk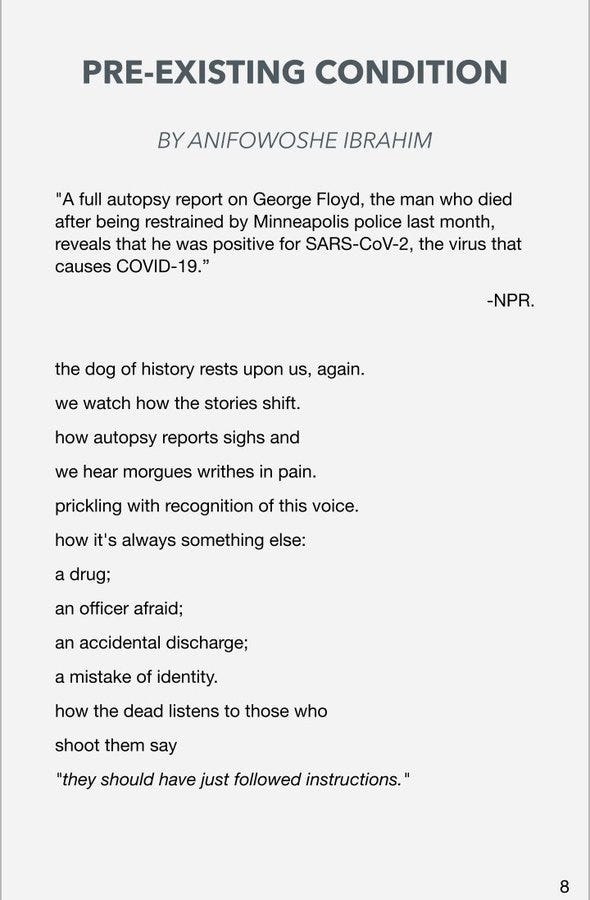 Still 35/100 rejections in. This year is doing its thing.
Alright that's all for now. Continue to be safe with your insha'Allah genes. Hopeful that this year gets better.
What do you want me to talk about in my next newsletter?
Drop it in the comments section.
Thank you for reading!
Don't forget to Like and