#INYB11: I Think Originality Doesn't Exist
Thoughts on Originality and Creativity
Hello I am Ibankhan. if you would like to read more of my newsletters, subscribe now:
Let's Talk
The story of Kareemah lives around tables all artists sit with the first draft of light seeping through the windows.
Kareemah has just finished a novel. It's a bestselling book by an author who's well known. Kareemah sighs and closes the book. Then, after a few seconds of introspection, she opens it again to reread the final chapter. The book, she thinks, is too beautiful to be read once. But it's 3 am. She has been up all night reading, savouring every word the author conjured. She rereads a few lines, switches off her lamp, and sleeps.

The novel is what you will call a "tour de force." At least, that's what the New York Review of Books calls it. The Independent calls the heroine "the most original heroine to have emerged for many decades." The Guardian insists that this novel is " a coup de foudre." The Times claims that the novel is "original, inventive, shocking...." The praise for the novel is endless. It's all over the first 5 pages of the book.

That morning, after a short night, Kareemah sits up on her desk. She clears out her schedule for the day. Her mind wanders the width of her room. She's a writer. Although, for a long time she hasn't written a new work. But she's a writer. That's what she tells her friends. When they ask her to show them what she has written, she reclines. "Let's not get ahead of ourselves," she almost always says. " I said I'm a writer, I didn't say I do the thing." She knows.

For months now, she has consumed and consumed new novels. From classics to contemporary. From literary to the speculative. She has started reading memoirs of other writers. She hopes that by consuming and consuming she will come forth with something new. Something unparalleled and inventive that will cement her place again in the eyes of the world as a writer.

"I'm a writer" is a burden. Four syllables that pack in all that defines abusive relationships. Every morning, she wakes up to do the writing but never finds time. She sits down to do it and all the glorious ideas vanish. She writes a few words but hates how they are coming along. She rips out papers, squeezes, and dustbins them. She deletes Word documents. She despises how this beats her. Bruises her. Then makes her feel like she's the bad person.

All through, she's aware of a fact. Just one fact: She will never write a bestseller. She will never create original work. She will never be known. And this bites into her.

After reading this novel, she sets out to defy all odds. As she sits that morning, she spends an hour trying to plot out an idea for a new story. She's careful, very careful not to take from works she has just read. Maybe one day, she will get to be called "inventive." Maybe one day someone looks her in the eyes and says, " I enjoyed your work so much, I have never read anything like it before." At that point, she would have a reason to live. She would have a reason to say "I'm a writer."
---

I have always asked myself where ideas come from. At no point have I gotten a solid answer. While there have been encouraging attempt to solve this mystery, none have yielded a solution solid enough to be used as a blueprint.

This fundamental flaw, the inability to produce answers to the origin of ideas, indicts creatives as we spend our lives thinking up new ideas. What's funny is our struggle to be "original" with these ideas. To come with something the world has never seen or heard. Most times we fail.

It's this failure that pressures us towards giving up.

---

In my second year in the university, while waiting for a professor to show up for an evening lecture, I read the book Steal Like An Artist by Austin Kleon. This book opened my eyes to the way we approach originality. It's banal, while we make it complex. It's non-existent but we place so much importance on it.

The author gave insights into why our new ideas or "originality" is simply watered-down imitation. Nothing new ever written, drawn, sang, came into existence in a vacuum. It branches out of something or a congregation of influences. Austin Kleon mentions that:

"I know something that a lot of artists know but few will admit to, and that is: nothing is completely original. All creative work builds on what came before."

And it's this truth that we fail to admit that pressures us. We wake up every morning thinking we have to create something new. But while we try to, we forget that none of what we may create will be truly ours. Or we know but never admit.

As a writer, your words of affirmation every day should read: I am a writer not because I create original works. I am a writer because I create.

You will never create original works.

Let me put this perspective. Some of our books are partly or entirely based on real events which the authors may or may not acknowledge in their works. (Depending on genre). Here's a list:

1. Leila Slimani's The Perfect Nanny is based on the story of Yoselyn Ortega, the New York City nanny who allegedly murdered two children under her care in 2012.
2. Jesmyn Ward's Salvage The Bones is based on the aftermath of Hurricane Katrina, something she, unfortunately, experienced first-hand.
3. Homegoing by Yaa Gyasi recounts the experience of slavery and colonialism in Ghana.
4. Chimamanda Adichie popular Biafran novel, Half Of A Yellow Sun, Chronicles experiences of people during the Nigerian civil war.
5. Burma Boy by Biyi Bandele recounts the experience of Africans drafted into the British army during World War 2.
6. Stephen King's 11/22/63 is a re-imagining of the assassination of John F. Kennedy.

All these books are widely successful and well-read. What this means is that as writers, or creatives, we draw from stories. From the way people speak. From the way people walk. From the way people sing. From other paintings. What we have is the artist's eyes that understudies these works to create ours. Then, in all our faux self-aggrandizement, we call it "original."

Maria Popova, who has written over a thousand pieces over the last decade and the founder of Brain Pickings, insist on the following facts:

"We are a collage of our interests, our influences, our inspirations, all the fragmentary impressions we've collected by being alive and awake to the world. Who we are is simply a finely-curated catalogue of those."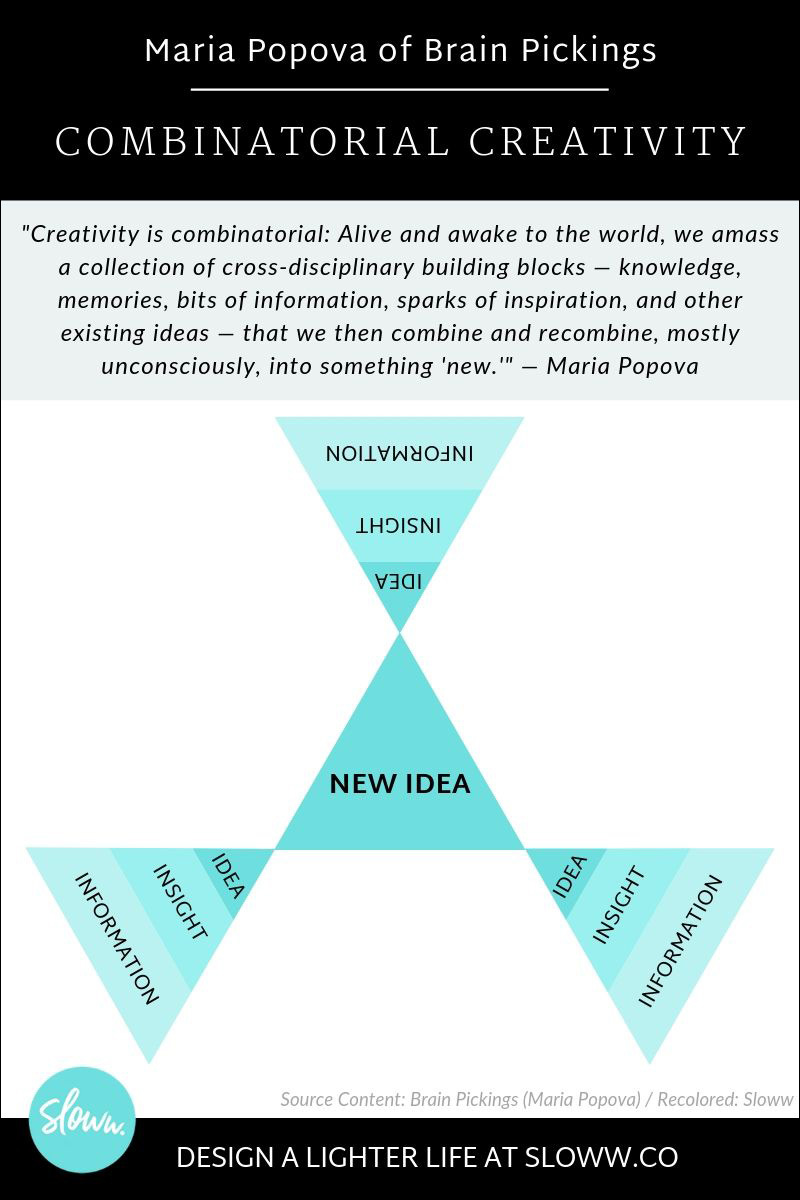 "To create is to combine existing bits of insight, knowledge, ideas, and memories into new material and new interpretations of the world, to connect the seemingly dissociated, to see patterns where others see chaos."

What we present as "originality" is mostly "what if's." A reimagination of existing materials. It's why movies are mergings of other movies. It's why academics is a conglomeration of footnotes and references.

"I believe creativity itself is the original open-source code." — Maria Popova.

And Kirby Ferguson argues that all our body of works is simply remixing:

"Everything we make is a remix of existing creations, our lives and the lives of others."

In the end, we can easily look at a book and tell two to three other books that have a similar premise or storylines. We know songs that sound like the same artist sang them. We can summarise a book by combining two books. We say " that book is like Harry Potter and Lord of The Rings merged into one." Chigozie Obioma's writings have been linked to Chinua Achebe. EL James' Fifty Shades of Grey have been accused of being similar to Stephanie Meyer's Twilight.

All we are is a combination of genes, cells, and body parts. This is the same with our works. "Combinatorial Creativity," Popova calls it. A synthesization. Curativity.

---
Kareemah opens this novel to the final pages. Her fingers wander around them as if massaging the leaf. Half of A Yellow Sun is written at the top right corner of the book. Something creeps into her mind. A question that's kept her through to the end of the book: where did Kainene go? An answer came back to her: what if you write about it?
On Desk
1. Well, I got a new story published on the third issue of Agbowo.
You can read
This cover is giving me some kind of joy.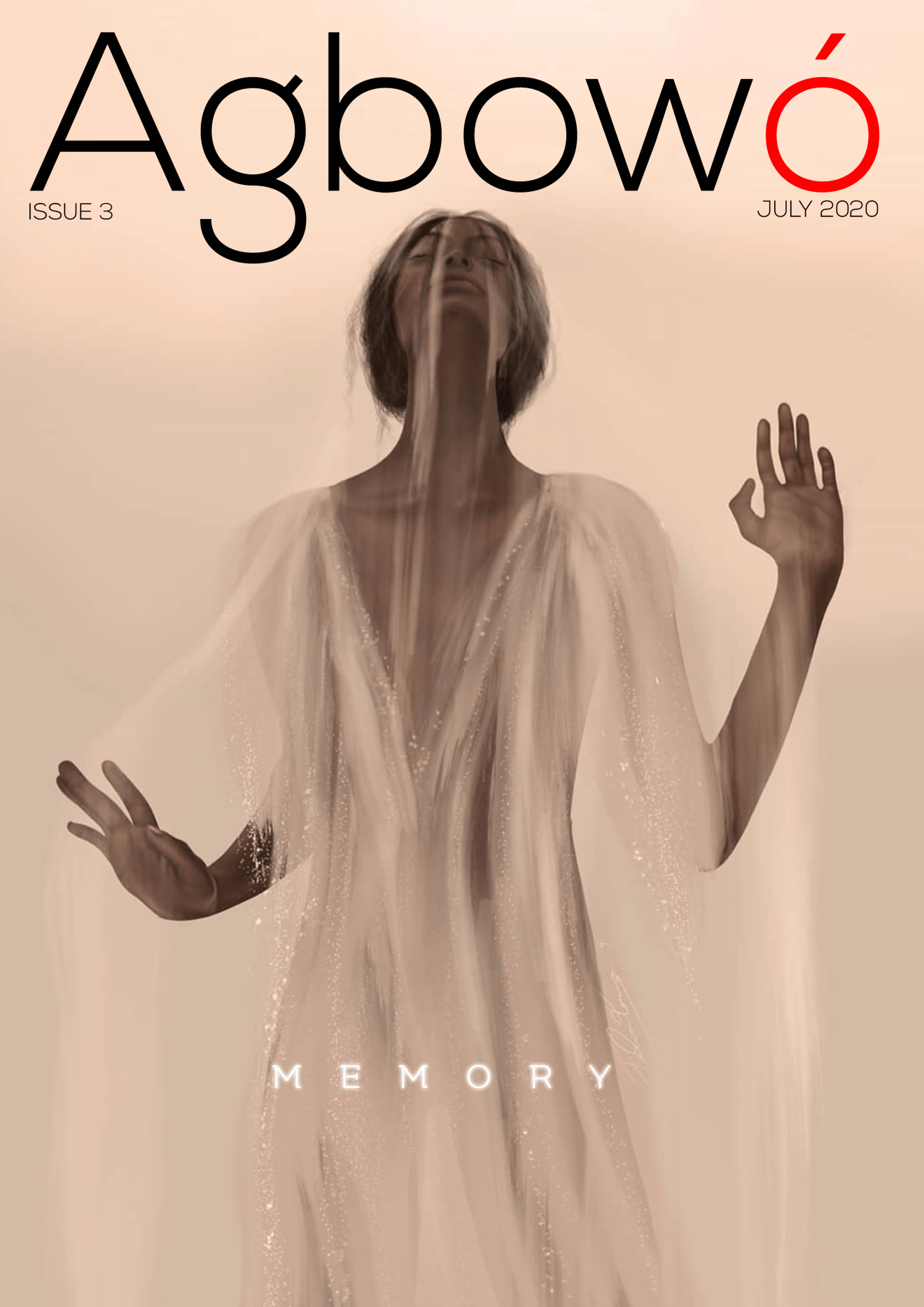 My book recommendation for the month is Steal Like An Artist by Austin Kleon:
It offers great insight into how to approach creativity. 5 stars, for me.
My friend, Cranium X interviewed me on his Eavesdropping My Conversations series. Read here.
Musa's Gate
This review of this BBC Food rice cooking tutorial is funny to me because whuuuut?

Okay, that's all for today. See you next month.
Did you find anything interesting in this episode? Are you a creative who find this post helpful or otherwise? Drop your comments below👇👇
Don't forget to LIKE,
And