#INYB9: How I Learnt God Is Not A Number
Or Sometimes He Hears
Let's Talk
I believe in a few things. God makes them large. And from there, I pick new expanded things to believe in.

The first time I refused to believe, I was about 8 years old. God watching over me as I woke up and walked to school every morning. As I dropped my bag on my class chair. As he sat beside me ready to show me his new set of kerosene-soaked rubbers. As the bell rang and we ran out for break time food. As my thirsty self downed sachet of cold zobo with half of my food money. As I walked home everyday button-ripped with a new wound on my knee as a souvenir for how interesting today's "monkey post" was.

God watched. Careful enough to make me smile, generous enough to allow my unemployed-self enjoy the goodies of the roads.

God watched. And it was all good.

The day I felt God wasn't watching, an event occurred that left vulgar scars.

*********

I had woken up that morning with a certain glow. The first draft of light seeping in through the window in a corner in my room. A spider web showed through the light and the ignorance of the architect felt like something to not ponder about. I jumped in the bathroom.

I was quick to burst out because that day, I was sure I was going to take down Ismail. He was the maestro, the Sensei at the rubber game in our school. I was... nothing. Just his seat partner. And that was everything that gave me a gnash of envy.

People paid him in Zobo in exchange for their rubbers he already won. That was enough reason to want to take him down. I couldn't bear him but we had to share a seat. As if to rub it in my face, he poured droplets of this zobo on my Paloma And Diego notebooks. I hated him. I gave him second Chances. Every time, he rubbed it in further. Pouring droplets on my bag, then on my uniform.

So, on this day, we had agreed alongside our fellow players that we were going to settle our differences with rubbers. And I was content with that.

But, first, we had to sit beside ourselves during the school period that day. He was beaming with a weird grin. Trying to annoy me into anger. The kind that comes from boxers trying to annoy their opponents before the match. I was courteous. Avoiding his little indignations for the greater victory.

At around 1 pm, when we had just been back from break, our class was told to be silent by the teacher in the next class. Our teacher had gone out of school to get something. We were all told to place our heads on the table. And we did. At least, I did.

For some reason, Ismail spat on the floor while our heads were both on the table watching the ants gather around the wrap of Lollipop he licked earlier. I raised my head from the table. Irritated, and moved away from him. Then I turned my head away from him then placed on the table. I was now staring at the window. But he wasn't stopping. He shifted closer to me. When I didn't flinch, he pinched my right shoulder. I turned to look at him and slapped his hand on the table. He screamed out loud. Very loud that everyone raised their heads to look at us. Then, the teacher from the next class walked in.

"Who shouted now?" The teacher asked. Her forehead creased as she waited.

Everyone was so scared. They immediately pointed at Ismail.

"Stand up," she said.

Ismail stood up so slowly, his eyes red, looking down at our shared table.

"Look at me"

He did.

"Why were you screaming? what happened?"

With tears in his eyes, while holding the hand I had slapped, he said, "he slapped me."

A current zapped through my body. I wasn't sure what I had just heard. I stood up immediately to counter him. But before I could say a word, the teacher pointed at me and said: "follow me." She paused as if sizing the class, "the rest of you should place your head back on the table."

Everyone placed their head back on the table. And I plodded slowly out of the class with the teacher. I looked at Ismail, and he rolled out his tongue in mockery. I was upset.

As we reached the door to the teacher's classroom, she turned and slapped me on the right cheek quickly. It was swift. I wasn't expecting. Then she grabbed my chest like a wife would her husband. She drew me into her class. Got her cane and descended upon me in quick whooshes. A scream escaped from my throat. I ran to the back of her class. She cornered me and continued. "I," whoosh. "Told," whaash! "You," whoosh. "To Keep," whiish. "Quiet," whoosh! It was brutal.

I am shouting "aunty, please! Aunty please!" When another runs into the class and begs on my behalf. She leaves me alone. Not satisfied with my trembling hands, broken lips, and battered body, she said, "oya, kneel in front of the class."

I didn't leave that position till it was 4 pm.

*********

On getting home, I fell straight into bed. I slept till my mum woke me for maghrib and dinner. She didn't see that I was beaten because I had washed my face. I tried to hide it all from her. I don't know why but I felt I was protecting her.

After maghrib, I still felt weak. I felt the injustice around my spine. There were tears. Shaky hands. Hurt knees. Painful shoulders. My body was the aftermath of irreversible havoc. So, I felt the need to invoke God on her. On Ismail. On everyone who saw the injustice and brutality and did nothing.

"Mummy borrow me your phone," I asked. Hoping she would give without asking what I needed for.

"Go and take it on the drawer," she replied. She didn't ask what I wanted to use it for, and that made me feel better. Because every time I had asked previously, she wanted to know what I needed it for or never even gave me. This time, she told me to go and take it.

I go to pick up the phone. I remember that we've been taught what phone number to dial. I am angry, so I'm not rational. My hands tremble as I type in: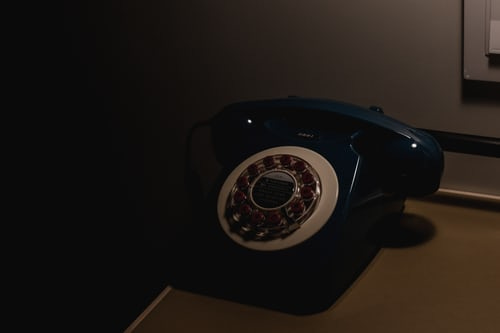 2. 4. 4. 3. 4.

I press on the green button to call. The first time, it goes straight to the bot response. I hear "not reachable."

I recoil. Type in the numbers again.

2. 4. 4. 3. 4.

And this time, the bot says in that tiny, hoarse female voice that the number "does not exist." This time I am confused. What is wrong? How's it that this number does not exist? Everyday, we were taught otherwise. We sang it in our class. How come, now, when I needed Him to just pick so I can lay down my claims to justice, He does not exist.

I try it again thrice. I'm met with the same response. I am further confused and angered. Now, God was included in this injustice. He was part of this conspiracy.

I drop the phone. Leave my mother's room. My hands still shaking. I touch my lips and I can still feel the breakage. I refuse to eat dinner. Go to bed. I close my eyes and nothing happened.
************
The world slowly seeps in, I open my eyes. I realise that I was innocent of understanding God. That there was never a number to reach Him. And sometimes, He engineers ways to make us see, in our little encounters with injustices and pains, that our scars are souvenirs enough to make us laugh at the stupidity of dialling him.
On Desk
1. Frankly, it has not been easy working on new stuff. There was supposed to be a new Newsletter earlier this month on the 10th. But couldn't. Writing can be like that sometimes. But thank you for checking in. I hope that I can always ensure that there's something in your Email twice a month.

2. I have a new story coming out in this issue of Agbowo. It's based on the popular Maryam Sanda case. It has a little twist of possession and fantasy. You will be the first to get it once it's published.

3. I also just hit 30/100 rejections yesterday. Lol. My e-mail has been chaotic.
4. Check out this book if you've time: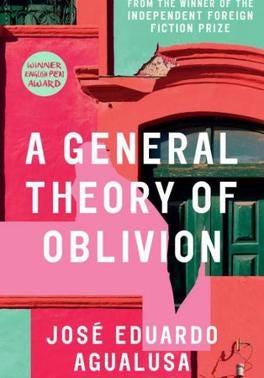 It's the story of Ludo who bricks herself into her apartment, where she will remain for the next thirty years. She lives off vegetables and pigeons, burns her furniture and books to stay alive and keeps herself busy by writing her story on the walls of her home.


Musa's Gate

I enjoyed this video

And for those wearing glasses


Alright, that's all for now. Thanks for reading.
Eid Mubarak to my fellow Muslim brothers and sisters. May the blessings and peace of Ramadan continue to be with you and your family.
I know we are no longer staying at home. but stay safe people. Corona is still outside, somewhere.
See you on the 10th of next month!
Don't forget to Like, drop a comment